PE & Sport Grant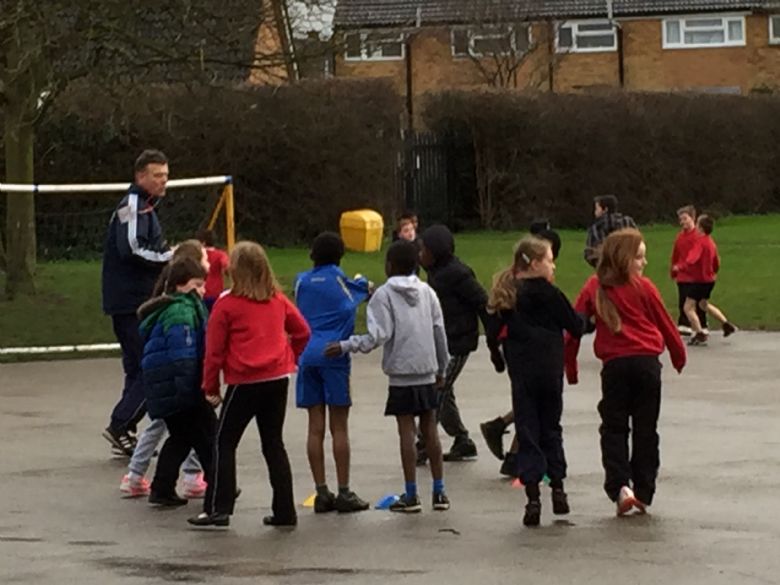 PE and Sport Grant
The government is providing additional funding to primary schools for the 2013/14, 2014/15, 2015/16, 2016/17, 2017/18 and 2018/19 Academic Years which is ring-fenced to fund improvements to the provision of PE and sport so that primary-aged pupils develop healthy lifestyles. The funding is provided jointly by the Departments for Education, Health and Culture, Media and Sport.
Abbeys received £18,460 for the 2017/18 academic year and we anticipate similar funding for the 2018/19 academic year.
This year we will spend the funding on a number of areas: to continue to develop the skill-set of our teaching staff to ensure a high quality PE provision; to provide the children with access to competitions and high quality equipment to aid with learning.
To work with coaches and specialists in partnership as CPD to up-skill teachers to give the children an excellent learning opportunity
Improve our partnerships with MK College to develop increased participation in extra-curricular activities and PE lessons
Providing cover for staff to attend CPD workshops aimed at identified areas to develop participation in competition
Buying quality assured professional development modules or materials for PE/sport
Offering a broad variety of activities to increase participation in extra-curricular clubs
Providing places for pupils on after school sport clubs
Continue to develop the Golden Mile and Trim trails at the school to encourage pupils to be more active
Allow specialist explorers to come in to teach children about orienteering and how to lead an active lifestyle
Develop our DT kitchen to allow children to understand the importance of healthy eating and the importance of a balanced diet
Allow children to compete in out of school competitions
Invest in a system to assess PE
Last year we spent £4,500 on our contribution to the Milton Keynes School Sport Partnership which provided:
A primary PE specialist to work alongside our school to improve the provision and quality of PE and sport across the whole school including auditing and reviewing current provision, curriculum mapping and developing units of work
Paying for professional development opportunities in PE/sport
Providing cover to release our teachers for professional development in PE/sport
Buying quality assured professional development modules or materials for PE/sport
Running sport competitions, and increasing participation in inter- school games
Providing places for pupils on after school sport clubs
The remaining £13,960 was spent directly on:
Purchase of sports equipment to establish a seasonal rotation of activities
Entering Milton Keynes sports activities and tournaments including cross country, athletics and football. The purchase of equipment to support these activities further in school
Improving markings and the layout of the school playing field
The purchase of specialist equipment for gymnastics, including benches, gym mats and balance beams
Developing links with MK College to support provision at Abbeys and create opportunities for our children, for example through support of sports day and play leader training
Our Trim Trail, which encourages our children to be more active
The Golden Mile, which encourages our children to be more active
The impact of our expenditure:
Our overall aim is to raise standards in PE and school sport, increasing the participation opportunities offered to our children. We aim to provide higher quality lessons and improved learning for all. All activities are monitored and evaluated and the school is committed to sustaining high quality PE and sport through appropriate competition, out of school hour's activities, leadership and club links. With increased participation in competitive sport our children are developing their confidence, leadership and teamwork. Parental support and engagement for sustained participation is being secured through our competitive teams and activities.
The following outcomes are observed:
Children engaging in Sport and PE supports behaviour and a better experience of school
Learning through PE/Sport
Significantly enhances inclusion
Critical life skills development
More participation by children in competitive sports
Children's relationships enriched through teamwork, improved communications, conflict resolution and problem solving.
Further details on our use of Sports premium are available in our Action Plan and Impact Statement, please contact the school if you would like to see this more detailed information.