Harvest Assembly & St Mary's Church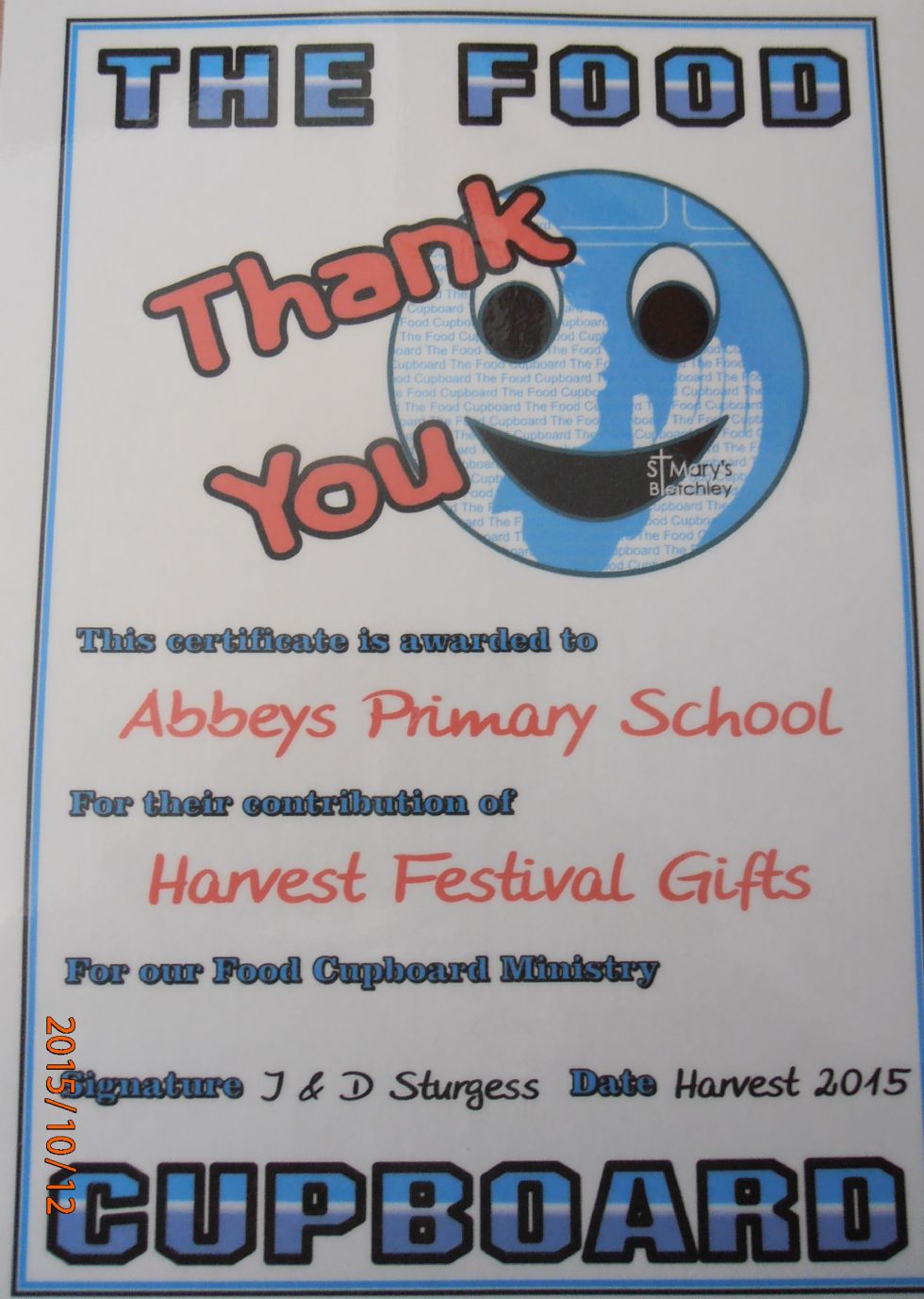 St Mary's Church - The Food Cupboard
Thank you to all the children and staff that brought in food for our Harvest Food Cupboard. In our assembly today John and Diana Sturgess from the Food Cupboard were our guests and were delighted with the food that was donated to them. They explained to the school how the Food Cupboard works and how they help the community.
They handed us a lovely certificate of thanks.
A massive thank you to Leticia and Ryley Deering's Dad who baked us a beautiful Harvest Bread for the occasion
Thank you to the Garden Gang for all their help setting up and helping John carry the food to his car.
Photos can be viewed in the Gallery section